Posted by: Lars Anderson, Director, Public Affairs
At the end of each week, we post a "What We're Watching" blog as we look ahead to the weekend and recap events from the week. We encourage you to share it with your friends and family, and have a safe weekend.
Severe weather threat continues
Millions around the country dealt with a series of severe storms this week – and forecasts from the National Weather Service are calling for a potential for storms over the Great Plains, stretching from North Dakota to Kansas today. As this week's storms remind us, keeping up with your local forecast and having a plan are two key steps to stay safe. What are the best ways to do that? Well, you can follow the weather in your area through local TV/radio, but you can also do so on your phone through the National Weather Service mobile site at mobile.weather.gov. And if you don't have a NOAA Weather Radio, it's definitely worth the investment. It can alert you of severe weather conditions in your area 24/7, while providing specific actions for staying safe. You can pick them up at most big box stores, and hardware stores are a good place to look, too.
As for making a plan for severe weather, Ready.gov has you covered. You can visit the site on your computer or mobile device for a full list tips on staying safe before, during, or after severe weather.
Come Join our Team
Here at FEMA, we're always looking to expand our team and recruit highly motivated people interested in a rewarding career in emergency management. Here are a few open positions within different departments of the agency:
Supervisory Hazard Mitigation Specialist – Boston, MA
Training Specialist – Hyattsville, MD
Reports Analyst – Denton, TX
Senior Mitigation Planning Specialist – Philadelphia, PA
Visit our Careers page to learn more about FEMA and browse through other opportunities that are available.
Upcoming Events
Here are a few events happening next week:
Small Business Week – It's important for everyone to be prepared for an emergency, even businesses. As part of Small Business Week, we're encouraging all business owners and employees to take the time to make sure your business is prepared for an emergency and employees/coworkers know what to do in the event of an emergency. Visit the Small Business Administration's website and Ready.gov for tips and resources on preparing your business for an emergency.
Operation Hope – If you're in the Atlanta, Georgia area, on Tuesday June 18 at 12:30 p.m. EDT Administrator Craig Fugate will be participating on the Operation Hope Forum titled Financial and Economic Disaster Recovery: People, Preparedness and the Price. To learn more about the event or to register, visit the Operation Hope website, follow @OpHOPE_ATL and follow the conversation using #HOPEforum.
Video of the Week
FEMA's Private Sector forged a relationship with the Girl Scouts of the Jersey Shore, the state of New Jersey Department of Homeland Security and Preparedness and the Lakewood BlueClaws minor league baseball team to raise donations of preparedness items and increased awareness of the importance of preparedness.
Photos of the Week
And finally, here are a few of my favorite photos that came into our Photo Library this week: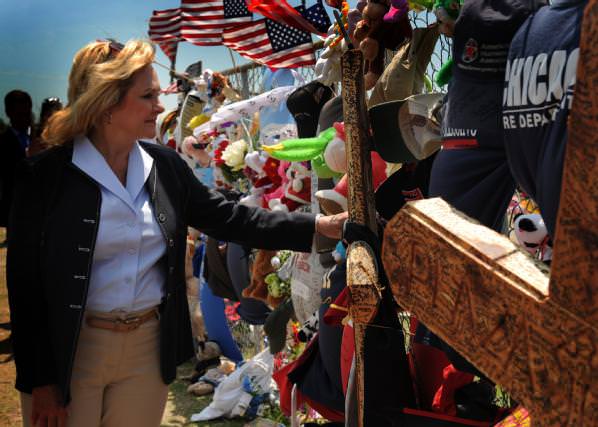 Moore, Okla., June 12, 2013 — Governor Mary Fallin, stops at the memorial set up at Plaza Towers Elementary School to pay her respects during a tour with federal, state and local officials. Residents are encouraged to register with FEMA if they sustained damage during this storm. Jocelyn Augustino/FEMA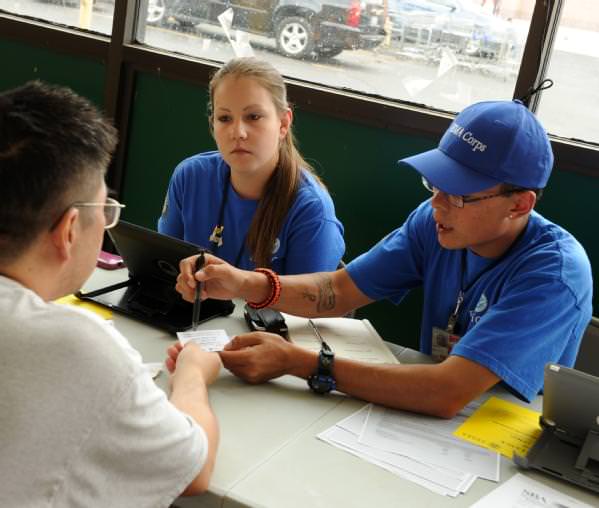 Moore, Okla., June 8, 2013 — FEMA Corps members Lorna Parish, center, and Eloy Arguello, right, register a local resident at a Vietnamese Survivor Event held at the Saigon Taipei Market Residents impacted by the May 20th tornado are still encouraged to register with FEMA. Jocelyn Augustino/FEMA
Have a safe weekend!