Posted by: Lars Anderson, Director, Public Affairs
At the end of each week, we post a "What We're Watching" blog as we look ahead to the weekend and recap events from the week. We encourage you to share it with your friends and family, and have a safe weekend.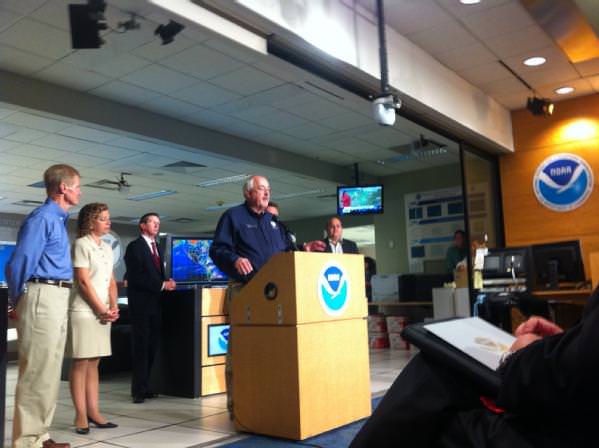 Miami, Fla., May 31, 2013 — FEMA Administrator Craig Fugate speaks at NOAA's annual Atlantic Hurricane press event discussing the upcoming hurricane season.
Kicking off the Atlantic hurricane season
We are coming to the end of National Hurricane Preparedness Week, which means the official start of the Atlantic hurricane season (June 1) is almost here. All week long we've been sharing hurricane safety tips on our website, Facebook and Twitter accounts. There are lots of ways you can get prepared for hurricane season at Ready.gov/hurricanes – especially important if you live in a coastal area – but I will share two things you can do in the next five minutes to make sure your phone is ready for the start of hurricane season:
From your phone, text the word HURRICANE to 43362 – You'll receive hurricane safety tips every two weeks from FEMA's dedicated text message number. It's a great way to have regular reminders sent to you that can inspire action to staying safe. (Standard message & data rates apply.)
Download the FEMA app – It's filled with tips on what to do before, during, and after a hurricane – and other disasters, for that matter. Should a storm hit, the app has maps of any open shelters or FEMA disaster recovery centers. And one thing I really like about the app is that even if cell service is unavailable, you can still access all the safety tips since accessing them doesn't require a data connection. The app is available for Android, iTunes, and Blackberry phones and tablets.
So start the 2013 hurricane season off on the right foot. Have a plan for how you, your family, and your business will stay safe if a hurricane or tropical storm impacts your area. Ready.gov/hurricanes has all the info you need, so check it out today.
Hacking for good – National Day of Civic Hacking
Coming up this weekend, developers and technology enthusiasts will meet in 95 locations across the country to solve challenges relevant to our communities, states, and our country. FEMA is one of the government agencies supporting the effort through our Fire Data Visualization challenge. We've recently released the world's largest fire-related dataset to inspire people to use the data and build an online data visualization that inspires fire awareness and safety at the local level. There are lots of other great challenges from other agencies and organizations, so I encourage you to check them out and join the effort if you're interested!
FEMA around the web
In addition to upcoming events, I wanted to share a few articles, as well. Earlier this week, we launched new public service announcements about the Wireless Emergency Alert system. The New York Times did a great write up about the alerts, how they are automatically enabled on many smartphone models, and how they can save lives. If you haven't seen the new public service announcements – here it is:

And related to the start of the Atlantic hurricane season, a few of our employees were featured on other blogs. Both are great perspectives and worth the read:
Microsoft Citizenship Blog – FEMA's social media lead talks about the lessons he's learned about using technology (and especially his phone) as a resource before, during, and after emergencies
Coast Guard Compass blog – One of the members of our External Affairs team talks about how right now is the ideal time to prepare and gives the key steps to doing so.
Photos of the week
To wrap up, here are some of the photos from our photo library this week.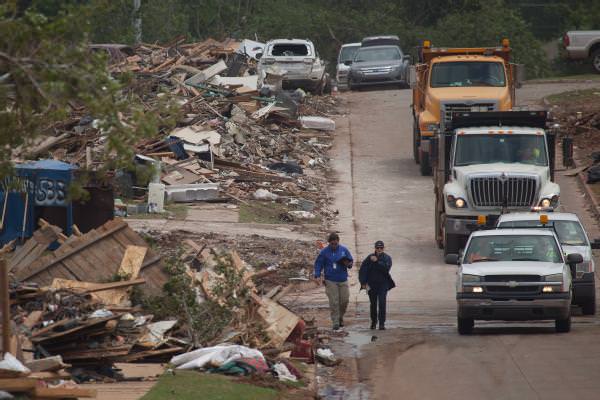 Moore, Okla., May 27, 2013 — Disaster Survivor Assistance Team (DSAT) member, Kathleen King and FEMA Corps member, Ana Canizales canvas the Whispering Oaks area of Moore. They are providing disaster related information and taking FEMA disaster assistance registrations. The Moore area was struck by a F5 tornado on May 20, 2013. Andrea Booher/FEMA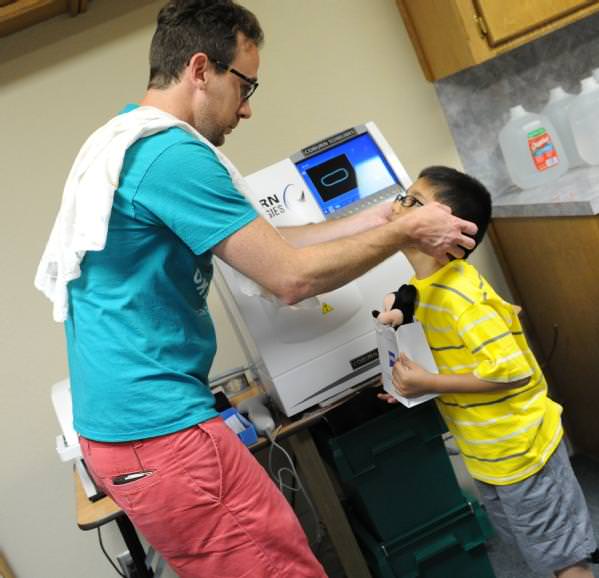 Oklahoma City, Okla., May 28, 2013 — Local resident Elijah Meza is fitted for a pair of glasses by Vision Source volunteer optometrist Taylor Oliphant after an eye exam. Vision Source is providing local residents with eye care who were impacted by the recent tornado on May 20, 2013. The center is set up at the Graceway Baptist Church. Jocelyn Augustino/FEMA
With that, have a safe weekend!